2018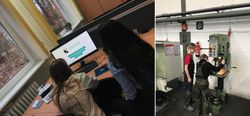 Support in different departements
In the term from 12/3/2018 to 23/3/2018 we have the pleasure to share our daily routine with five interns of our cooperation partner the Willy Brandt Schule in Schlutup.
These interns are supporting us in different departments. Two girls are placed in the office as an industrial manager, two boys are working in the drilling departement and the last girl supports the mechatronics.
The two dedicated interns of the office have written a small report about their first week in our company.
Your team of DSD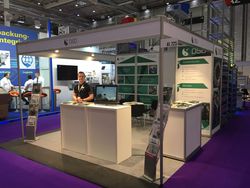 Review NORTEC 2018
The manufactoring trade fair in Hamburg has gone and we can look back to an interesting and successful week with great conversations and discussions.
We want to thank everyone who visited us in Hamburg and we are looking forward for the next meeting of the manufactoring variety of Germany.
Your Team of DSD
THANK YOU!
The team of Druckguss Service Deutschland GmbH is happy about the successful exhibition in Nuremberg. We had interesting conversations and also a great atmosphere at our booth.
We want to thank every companion, customer and visitor for visiting us at the EUROGUSS 2018, we hope to meet you again in 2020.
Your team of DSD
Go back