2022
Our NEW BOOM Truck is in action now!
Here you can see the relocation of an injection molding machine.
The BOOM Truck effortlessly lifts 50t!
Whenever overhead cranes are not sufficient and crane trucks cannot be used due to lack of space, the BOOM-TRUCK is the solution.
The dimensions of the BOOM Truck: L = 5.00 m / W = 2.15 m / H = 3.00 m.
Your team from DSD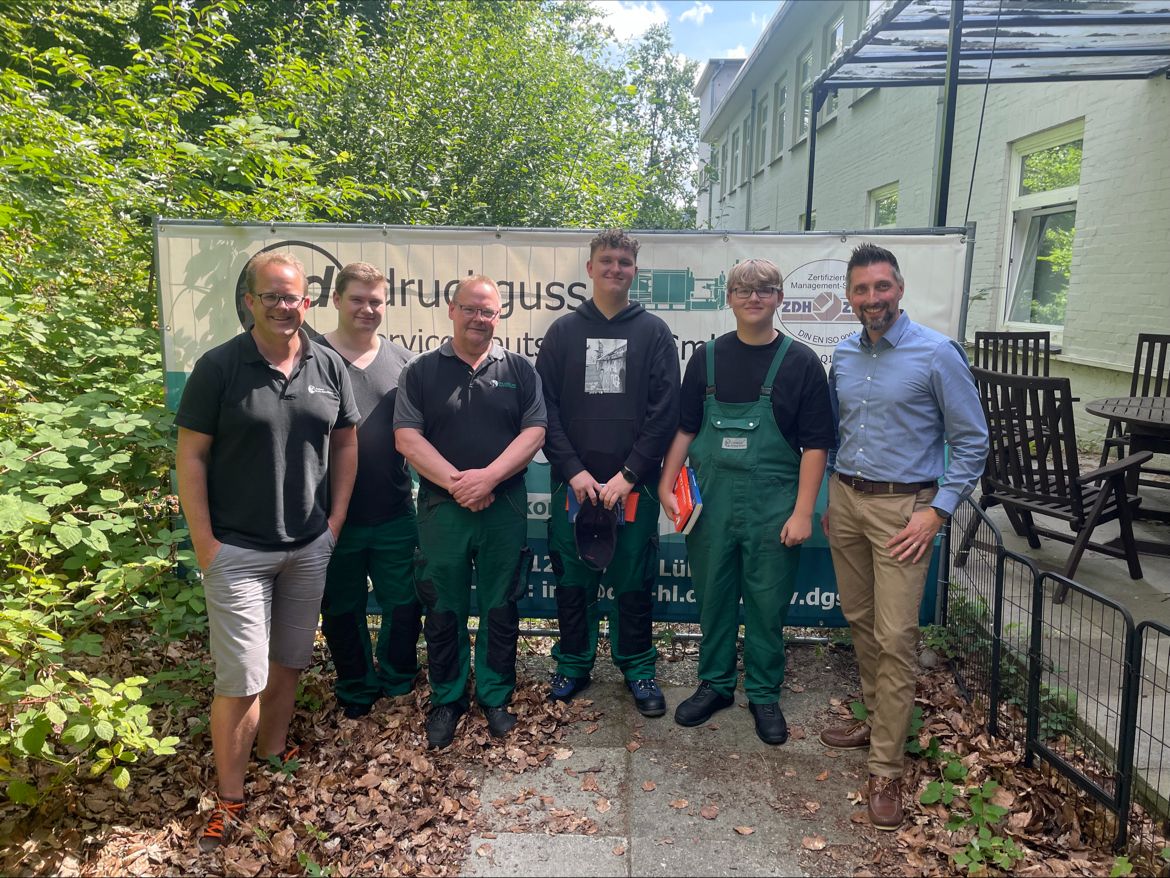 Welcome!
We welcome our new trainees!
In the area of precision mechanics, specializing in machining, we have a new addition in the form of Mr. Kilian Jazdzynski and Mr. Moses Mertz.
The field of mechanical engineering is growing with the addition of Mr. Tim Luca Langbehn.
We are looking forward to the future cooperation and a successful, instructive and fun training period.
We will also be looking for new trainees for the year 2023!
We are looking forward to every application
Your team from DSD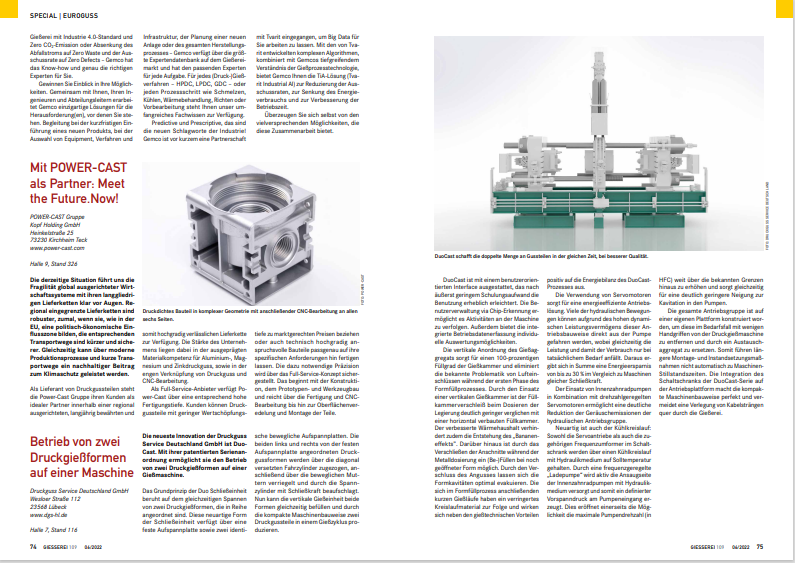 Our DuoCast creates twice the amount of castings in the same time, with better quality!
Here is an interesting article about the Duocast in the trade magazine ''Giesserei''.
''The latest innovation from Druckguss Service Deutschland GmbH is DuoCast. With its patented series arrangement, it enables the operation
of two die casting molds on one casting machine''
Your team from DSD
Go back